2020




Author


Art Review Magazine
"

Two Months That Failed to Change the World

"
Victor Wang on COVID-19 and bio-racism
April 2020





2019


Author
"Zhang Peili: Notes on Immersion and 30x30", text by Victor Wang, in "Micro Era: Media Art from China" (2019)

Publication:
Micro Era: Media Art from China
Artist(s): Fang Di, Cao Fei, Zhang Peili, Lu Yang
Author(s):

Yang Beichen, Anna Catharina Gebbers, Pi Li, Victor Wang


Editor(s): Anna-Catharina Gebbers / Udo Kittelmann Yu Zhang
Publisher:

Kerber Verlag


2018

Author
Oscar Murillo: the build-up of content and information


"Horizons in Flight Mode" Text by Victor Wang



Published on the occasion of the artist's exhibition of paintings and works on paper at David Zwirner, Hong Kong, in 2018, the build-up of content and information is accompanied by an essay by curator and writer Victor Wang, who attests to Murillo's work as being guided by mobility. This publication is available in both English only and bilingual English/traditional Chinese editions.

David Zwirner Books
New Monograph
English and Chinese


----




Author and Editor

'Performance Histories from East Asia 1960s–90s: An IAPA Reader'

A new publication edited by curator Victor Wang, which brings together a variety of essays, photographs and archival materials on the history of early performance art in East Asia.

The publication will include texts by scholars and historians from Japan, Korea, China and Taiwan, such as KuroDalaiJee, Reiko Tomii, Yuko Hasegawa, Joan Kee, Yao Jui Chung and Victor Wang; and images by Hirata Minoru, Jiro Takamatsu, Murai Tokuji, Ma Liuming, Yingmei Duan, Kim Ku Lim, Jung Kangja, RongRong and Tehching Hsieh. An invaluable new research tool, the publication is available free at events and online. Designed by Liam Johnstone

Designed by Liam Johnstone
Published by David Roberts Art Foundation

Text: "Modernity Without Museums: East Asia's Expanded Sense of Public Space", by Victor Wang



----




Author
Art World Magazine 艺术世界
"One World, One Smiley Face - Exhibition "Michael Dean: Laughter"
"同一个世界,同一张笑脸——展览"迈克尔· 迪恩:笑之类比"
pg 131 - 138




Exhibition Booklet
Institute of Asian Performance Art: Tokyo
TOKAS Project Vol.1
Curated by Victor Wang
Tokyo Arts and Space トーキョーアーツアンドスペース本郷
2018.10.13 - 2018.11.11



Exhibition Booklet
Michael Dean: Analogue LOL
迈克尔·迪恩: 笑之类比
Curated by Victor Wang
ShanghART Gallery
24 March – 13 May 2018



2017

Exhibition Booklet
Lawrence Paul Yuxweluptun: Time Immemorial (You're Just Mad Because We Got Here First)
Curated by Victor Wang
The High Commission of Canada in the United Kingdom
30 November - 17 February, 2018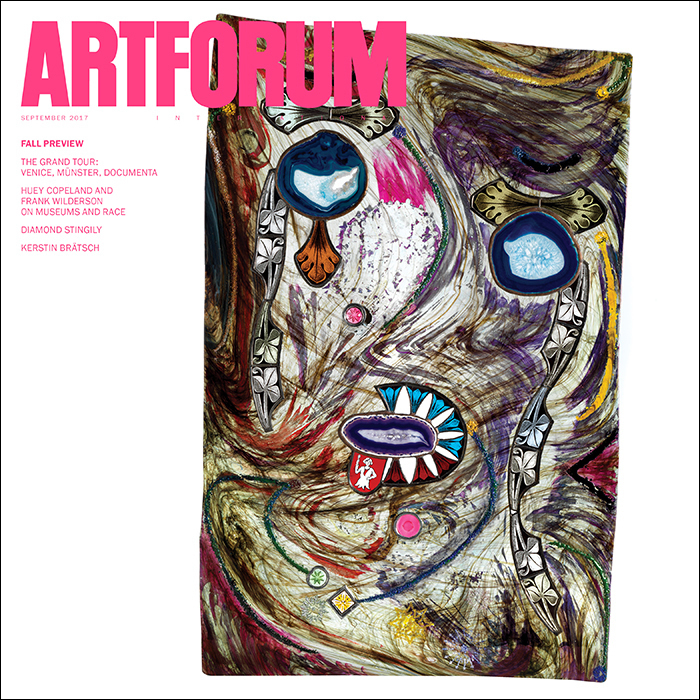 Author
Artforum
September 2017 Issue
Review: Mitsutoshi Hanaga
NADiff Gallery
Tokyo





Exhibition Booklet
Rehearsals from the Korean Avant-Garde Performance Archive
Korean Cultural Centre UK
June 27 - 19 Aug

----





Guest Editor

LEAP 艺术界 Magazine - Art Basel Hong Kong Special Issue
'Galleries Without Borders', 2017

Cover by: Trevor Yeung, 'Live in Hong Kong, Born in Dongguan', 2015

Contributions and interviews by: Ying Kwok // Ruth Noack // Sunjung Kim // Margarita González Lorente // GCC// Ko Sin Tung // Nikita Yingqian Cai // Christina Li // Ward Shelley // Jo-ey Tang (special feature) // Chen Yin-Ju x Huang He (commission) // Adeline Ooi // Bao Yifeng // Lin Han // Nadine Zeidler // Edouard and Lorraine Malingue // Vanessa Carlos // Zhou Tiehai // Jacob Dreyer // CHOW Chun Fai // José Ángel Toirac // Evelyn Taocheng Wang




2016


Author
Artforum China
艺术论坛
CRITICS' PICKS
密室 (Secret Chamber)
上午艺术空间 | AM ART SPACE





Exhibition Booklet
Neïl Beloufa: Soft(a)ware 尼尔•贝卢法软·见
Curator: Victor Wang 王宗孚
chi K11 art museum, Shanghai
9 November – 8 December 2016




2015

Author
The Creation of Sanctioned Spaces and the Fall of the Cuban Wall: The 12th Bienal de la Habana
C Magazine, issue no. 128, December.




2014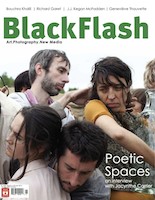 Author
Is the Museum a Battlefield?
13th Istanbul Biennial, BlackFlash Magazine, May.

----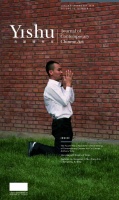 Author
Zhang Enli, Space Painting
Yishu: Journal of Contemporary Chinese Art, Vol 13, January/February.

----


2013

Author
Performing Around Capitalism: Museum as a Place of Art Production
Performa Biennale Magazine (Essay).

----

Author
Anna-Bella Papp's Untitled Clay at Modern Art
NY Arts Magazine.

----



Invited Contributor
Forgotten Poems
For his contribution Victor Wang curated a coupling of images by John Akomfrah and a previously unpublished poem by Amiri Baraka
Arc Journal, Royal College of Art.

With contributions by: Brian Dillon, Ute Meta Bauer , Russel Mills, John Akomfrah, Alice Butler, Victor Wang, Jack Brindley
Amiri Baraka, Ruth Beale, Nicholas Johnson , Laure Prouvost

----


2012

Interviewer
Marian Penner Bancroft: On the Structure of the Self
Interview for Canadian Art Magazine.

----


2011

Co-author
19:30 The Art of History Telling
Collaborative essay with artist Aleksandra Domanović
Published for Unfolding, a publication produced in collaboration with the Node Center for Curatorial Studies (Berlin) & Künstlerhaus Bethanien (Berlin).

----

Author
Secondary Evidence of Things Unseen
Exhibition review, Hunter and Cook.



VICTOR WANG
All content property of © Victor Wang 2009 - 2020 All rights reserved -- SHANGHAI - LONDON.