The Same But Also Changed 《物是人非》

Artists: Chen Xiaoyun, Geng Jianyi, Hu Jieming, Liang Yue, Xiang Liqing, Yang Zhenzhong, Yang Fudong, Liu Wei, Kan Xuan, Xu Zhen, Chen Zhe, Yang Yuanyuan, Fan Xi, Ma Qiusha, Miao Ying and Shi Zheng

Curator Victor Wang 王宗孚

PHOTOFAIRS | Shanghai

Installation view, The Same But Also Changed, PHOTOFAIRS | Shanghai


The Same But Also Changed 《物是人非》(Wùshìrénfēi)
Curator Victor Wang王宗孚
PHOTOFAIRS | Shanghai
Shanghai Exhibition Center

Artists: Chen Xiaoyun, Geng Jianyi, Hu Jieming, Liang Yue, Xiang Liqing, Yang Zhenzhong, Yang Fudong, Liu Wei, Kan Xuan, Xu Zhen, Chen Zhe, Yang Yuanyuan, Fan Xi, Ma Qiusha, Miao Ying and Shi Zheng

--

For the exhibition, Wang is drawing on the photographic exhibition history of Shanghai and revisiting the 1999 artist- curated photo exhibition 'The Same But Also Changed' 《物是人非》(Wùshìrénfēi), that was scheduled to open at 859 Tian Yao Qiao Road, Shanghai, from September 4 – 6, 1999, but was prematurely closed by authorities before it could open to the public.

The exhibition was one of the first to explore contemporary photography in Shanghai and represented a shift in experimental and conceptual lens-base practices. It brought together 15 emerging artists based in China to explore the diverse approaches to experimental photography, and an innovative technology that allowed for unconventionality, spontaneity, and a provocation of what was considered to be 'contemporary art' and 'Chinese photography' (Zhongguo shying) at that time.




Installation view, The Same But Also Changed, PHOTOFAIRS | Shanghai


Many of the artists featured in the original exhibition are today recognized as influential to the development of Chinese contemporary art, and to the development of a larger artistic network in the region. Shanghai's 2018 Insights exhibition will feature artworks by the original artists displayed in the 1999 exhibition, such as such as Geng Jianyi 耿建翌, Yang Fudong 杨福东, Hu Jieming 胡介鸣, Xu Zhen 徐震, Liang Yue 梁玥, Chen Xiaoyun 陈晓云, Yang Zhenzhong 杨振中, Xiang Lqing 向利庆, amongst others, alongside a new generation of Chinese artists working in various image-producing mediums.

Utilizing original photo documentation of the exhibition as a starting point, 'The Same But Also Changed' also reconsiders the premise of the title and the original exhibition by questioning how photography in China can also be understood as an effort to grasp, and re-evaluate China's art history and China's dangdaixing, or 'contemporaneity', particularly in the context of rapid cultural modernization and increased visual regulation and control, and how image producing technologies today have greatly expanded the medium and concept of photography.

Pointing to an 'unofficial' history of contemporary art in China while considering the difference between perceiving Chinese photography as a subject and medium of study and as an artistic technique to produce ideas and historical records that can help illuminate the larger social and cultural landscape of art, and making exhibitions in China at that time.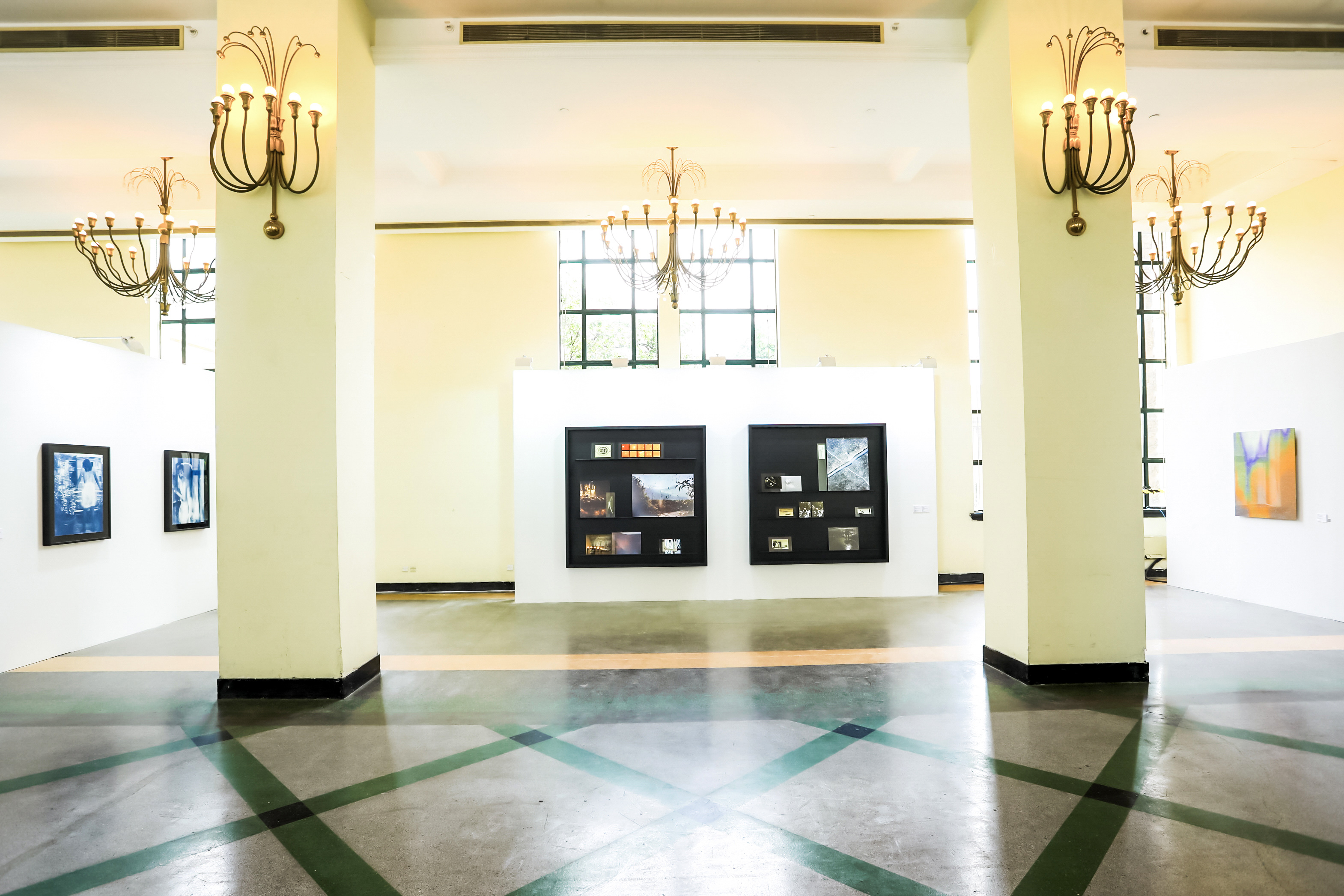 Chen Zhe "The Only Question is How to Endure - Resisting" 唯一的问题是如何度过 — 抗阻 (2017)
Xu Zhen "Actually, I Am Also Dim" (2000)


GENG Jianyi "Water Mark" 水印 (2000)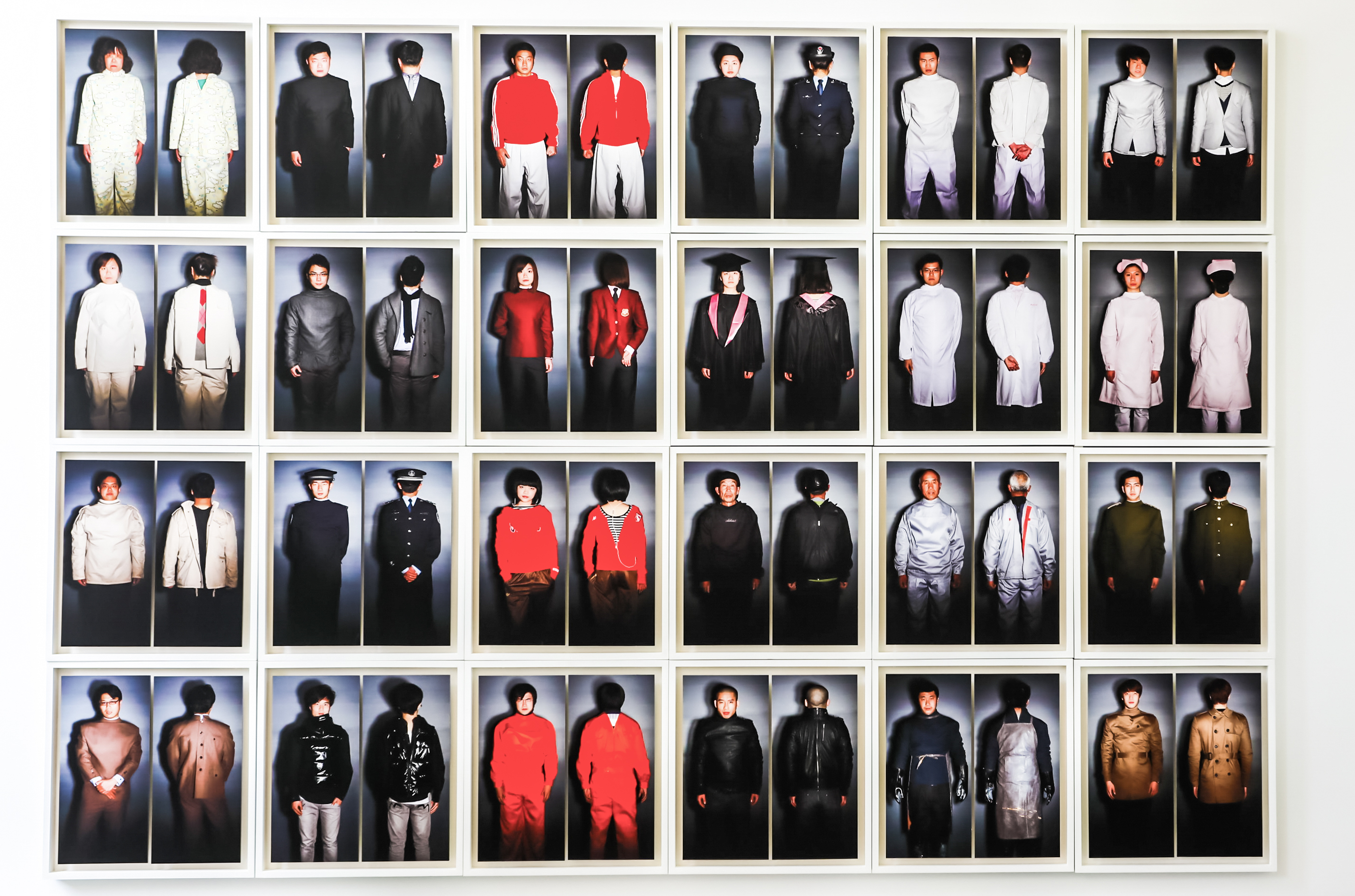 YANG Zhenzhong "Wrong way round" 反了 (2011)
MIAO Ying "Content-Aware, The Five Pillars of Awareness: Reclaiming Ownership of Your Mind, Body and Future" (2016)


XIANG Liqing "Press" (2007)


YANG Zhenzhong "Cycle Aerobics" series, 自行车保健操Ⅱ-3(共8件)(2005)


Yang Yuanyuan "Green screen photo studio" (2018)
HU Jieming "Postcards (4): Old Summer Palace" 明信片(4)——圆明园 (2002)

© Works by Chen Xiaoyun, installation view of The Same But Also Changed, 1999. Courtesy of XU ZHEN and YANG ZHENZHONG.

Press
Oscar Holland "Shanghai takes center stage in China's burgeoning photography scene", CNN, Sept 20, 2018
Tom Seymour, 'Delayed exposure: contemporary photography in China', Financial Times, AUGUST 17, 2018
Sam Gaskin, "Banned in 1999, a Legendary Chinese Photography Show Is Restaged", Artsy, Sept 18, 2018
Grace Ignacia See, 'An Interview with Victor Wang王宗孚, Curator of the Upcoming 'Insights' Exhibition at PHOTOFAIRS, Shanghai' The Artling, August 13, 2018
VICTOR WANG
All content property of © Victor Wang 2009 - 2021 All rights reserved -- BEIJING - LONDON.